Betting in Wrestling and related tips
Wrestling has been practiced professionally for many years and it is watched by millions of people all around the world. The WWE which is the World Wrestling Entertainment is probably the most known brand for the wrestling sport. There are more than 500 events held every year and you will find wrestling tips for betting on these leading competitions like the WWE Championship, United States Championship, Raw Tag Team Championship, Universal Championship, etc. If you enjoy watching wrestling matches and would like to bet on them, you can find wrestling tips for betting for several competitions, which includes the WWE's many premiere evenings where top wrestlers compete with each other for the belts awarded at the competitions.  
There are many betting sites for wrestling where you can wager on various wrestling competitions. Betting on wrestling competitions has become very common because of their popularity and their scripted endings. People from all parts of the world bet on WWE to win some money. Not only are WWE matches fun to watch, but the adrenaline rush that viewers feel is incomparable to others, which is why people keep watching WWE. You will find many betting sites to place your bets on your favorite wrestler. 
WWE Betting Tips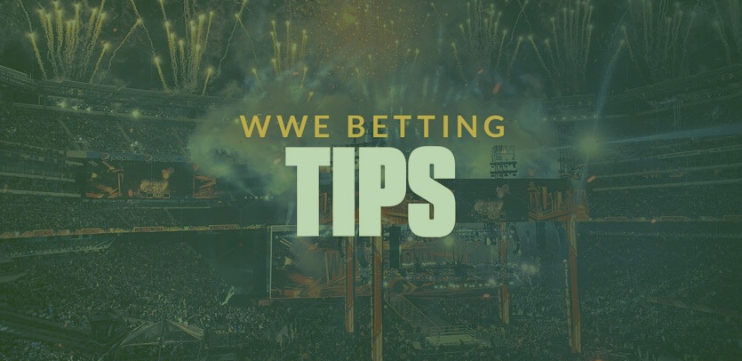 Deciding which wrestler to support in WWE when it comes to betting is a little tricky. Since the matches are scripted and everything is predetermined, you can expect surprises in the course of the match, in terms of betting compared to any other sports. There's actually no point in trying to see the statistics and historic data because they are scripted and any twists and turns can be added by the writers to surprise the audience. For example, in WrestleMania 30, Brock Lesnar was the underdog. But the Beast Incarnate shocked the WWE world by bringing The Undertaker's 21-0 streak to an end. You can imagine how shocked the supporters of The Undertaker must have been and how happy the supporters of Brock Lesnar were that day. WWE's unpredictability is what makes it exciting.
However, there are certain things that you bear in mind in order to place an informed bet:
Instead of judging the wrestlers' recent forms or their historic records, try to find a pattern in their matches and etch out a storyline based on how past matches have turned out.
Let's say you want to bet on who will win the Royal Rumble or the next titleholder at WrestleMania. Here, you would be better off backing the more popular wrestler of the two. This is because it is pro wrestling entertainment, so the crowd favorite or the moneymaker can be expected to win 9 out of 10 times. For example, John Cena has won the WWE Championship belt 13 times which is not just a coincidence in popular opinion.
Top Wrestling Betting Events
WWE Raw
WWE SmackDown
WWE NXT
WrestleMania
SummerSlam
Survivor Series
Royal Rumble
This is not all when it comes to wrestling events. There are plenty of other special events that you can bet on, which include Hell in a Cell, Elimination Chamber, Money in the Bank, and the Clash of Champions.